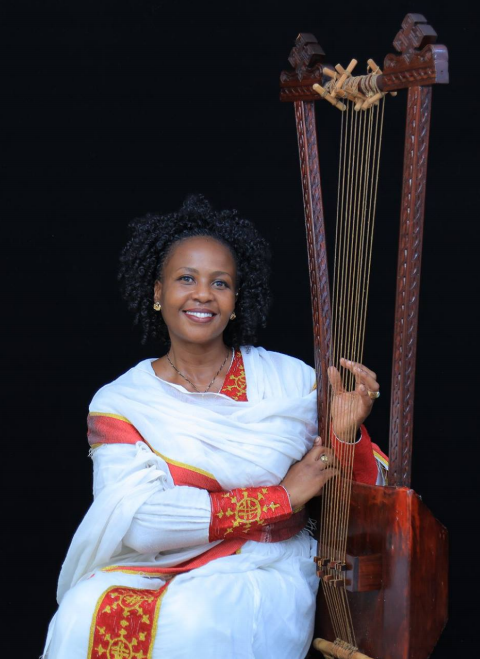 Dr. Ts'gye Rachel Titilayo Leslie is a Pan-African scholar born in Paris, France of Jamaican and Nigerian parents, she was educated in the United States at Northwestern University in Evanston, Illinois and Ludwig Maximillian University in Munich, Germany student exchange. She also studied at University of Ile-Ife, now Awolowo Obafemi University under the guidance of Nobel Prize Laureate Professor Emeritus Wole Soyinka and during which times she studied and visited the Ifa priesthoods of Yoruba religion. Dr. Leslie also spent a year teaching at a leading African university in the Philosophy Department during which time she among those who spearheaded the first UNESCO Philosophy Day and the reform of the College of Arts and Sciences.  She researched her findings at Howard University where she was awarded the Doctor of Ministry for her studies on the pre-colonial history and culture of Judaism in Ethiopia, Ifa in Nigeria and the pre-colonial African Church with a focus on the history and theology of the Ethiopian Orthodox Tewahedo Church. Dr. Leslie studied, in part, in Ethiopian monasteries with the permission of the present patriarch His Holiness Abuna Matthias.  She was the first woman of African descent admitted to the graduate program of the Department of Semitic and Egyptian Languages and Literatures at Catholic University of America where she completed a Master's Degree for Semitic and Egyptian Languages and Literatures. Her studies at Catholic University led her to discovery of vast international troves of primary source materials on African history.
Her position as Director of the African Historical Society is a fulfillment of a lifelong commitment to understanding and highlighting Africa's contribution to global history and culture in general and to teaching this legacy to African children and youth and the international academic community at large.
Already as a young Pan-Africanist, Dr. Leslie worked as a consultant for the UNDP Capacity-building project at the African Union Conflict Management Center where she was the keynote speaker for the landmark 1999 All Africa Conference on African Principles of Conflict Resolution Reconciliation which she spearheaded to show that the development of endogenous African institutions like African endogenous restorative justice systems to address modern challenges, is intrinsic to sustainable African peace and development. Moreover, she held that African knowledge systems contain solutions for modern challenges internationally. Her keynote address is quoted on the United Nations University for Peace website and in several peace and development journals. During that time, she opted to use both her maternal and paternal family names "Titilayo Ogundipe Leslie: "Indigenous Dispute Resolution and Reconciliation: Past, Present and Future"
and the journal article "The Multi-Cultural Context and Multi-Dimensional Scope of Peace" by Jannie Malan, 2009
More recently, the book:
Teaching the Children of Tewahedo: Africa and the Ethio-Judeo Christian Legacy
(Dr. Leslie's dissertation currently under revision, but available on Amazon)
Her most recent and popular journal article:
The Baptism of the Ethiopian Eunuch: "Look, Here is Water What Hinders Me from Being Baptized", (Acts 8:36 OSB)
All questions regarding the management, services, products and funding of The African Historical Society should be addressed exclusively to The AHS Team.